Aviva releases half-year financial results
2 min read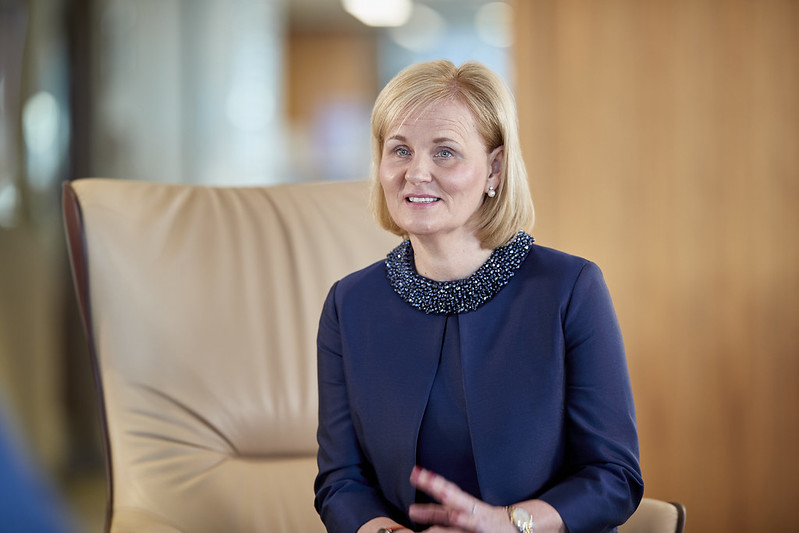 Aviva expects to eventually recognise a profit on disposals of Poland and the remaining Italian operations on completion.
Operating profit, meanwhile, stood at £1.13 billion, which is slightly lower than the £1.23 billion posted in the second half of 2020. Of the sum for H1 2021, £725 million came from the group's continuing operations.    
"The breadth of Aviva, across life insurance and general insurance, is a key strategic advantage and has driven a 17% increase in operating profit to £725 million," said group chief executive Amanda Blanc (pictured). "We also delivered some of our best-ever sales figures in the first six months.
"In UK general insurance we delivered our highest sales in a decade. In savings & retirement, net flows increased by 24% to a record £5.2 billion, and we've added 100,000 new workplace customers, reinforcing our number one position."
Blanc also highlighted that Aviva is on track to deliver the group's £300 million savings target in 2022. Additionally, her camp is keen on achieving top quartile efficiency in all Aviva businesses.
"While we've got more to do, our half-year results show we have what it takes to drive growth in our businesses," asserted Blanc. "We remain completely focussed on transforming performance, capitalising on the breadth of Aviva, making insurance simple and easy for our customers, and creating value for our shareholders."
Meanwhile, in line with the insurer's capital framework, the company announced its intention to return at least £4 billion of capital to shareholders by half-year 2022, including as much as £750 million through share buyback to commence immediately.
The Aviva board also declared an interim dividend worth 7.35 pence per share, which is 5% higher than last year's. Blanc said this is in light of their confidence in the strength of the business and underlying cash flows.